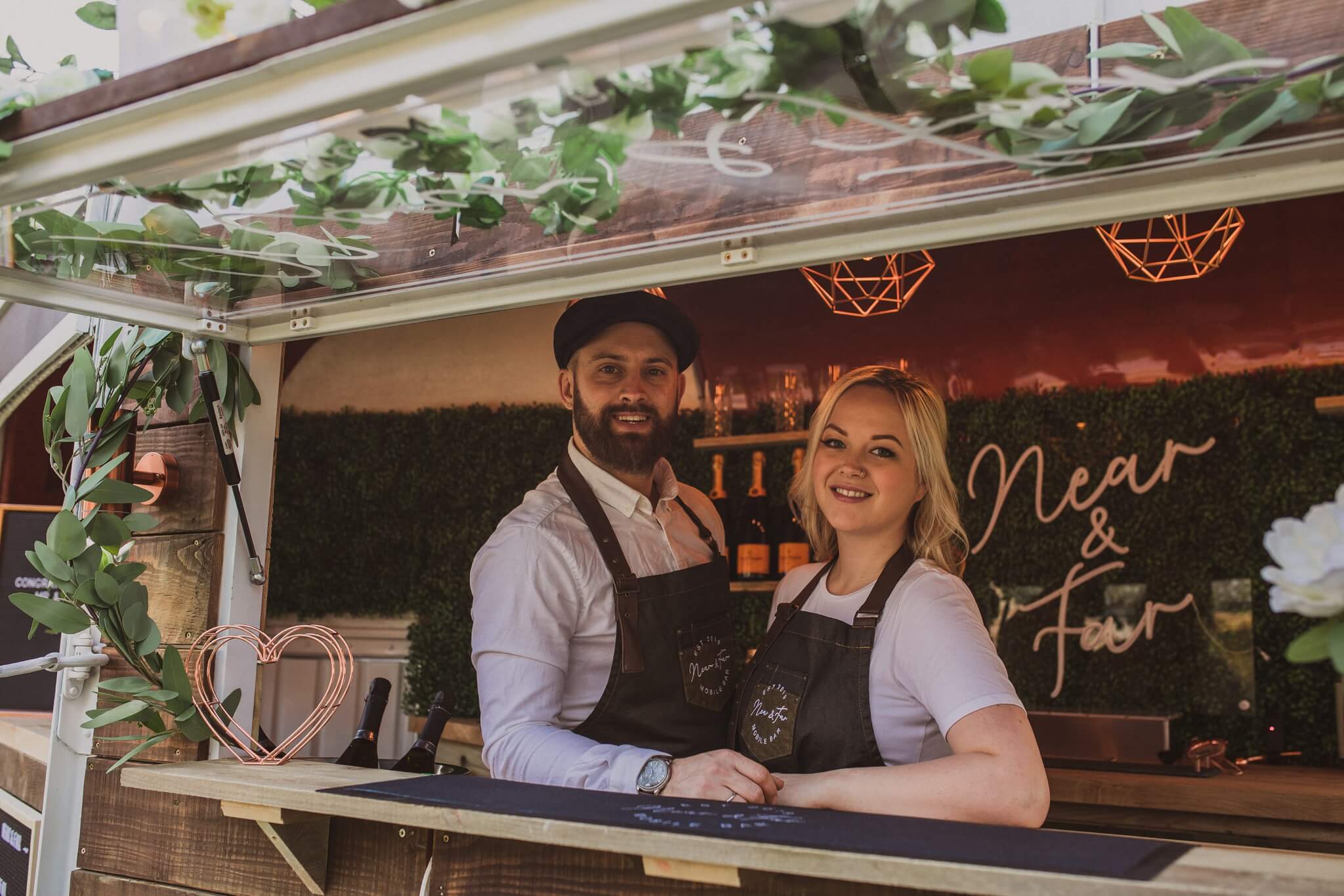 ABOUT US
Firstly can we just say a huge thank-you for considering us for your special occasion/event.
We are the Husband & Wife duo, Matt & Lissie.
We met at work in the corporate world back in 2009 and became really good friends. We then went on to ignore we liked each other for a further 3 years. And then fast forward 6 Years we are Husband & Wife, Dog Parents to Eddie & Lola, Parents to our darling Son Oakley who was born in July 2017 and our Daughter Autumn-Rose who was born in July 2019.
Our dream to own a bar has been something we had considered for quite some time but alongside building a family our dream kept being pushed to the side to make way for other things. However, In Summer 2018 we attended a very dear friends wedding and whilst standing in the Sunshine sipping on some bubbles we started to discuss owning our own bar once again and there began a lot of research in to how we could make it happen. We finally decided on a Horse Box because we can travel with our beautiful bar and we aren't just routed to one venue.
We love being able to share our our premium bar experience with as many people as we can...and what better way than having a bar on wheels!
Near & Far Bar Horsebox is created from a Beaufort Rice Horse Box dating back to 1930'S. The trailer has been completely renovated being stripped inside and out. Turning from what was a un-used, un-loved trailer in to a classy, premium cocktail & wine bar. We have saved some of the photos from the conversion to our blog so that you can see the real love, care and craftsmanship that has been taken to make this beautiful conversion a reality.
In 2019 we launched our Pop-up wood bar which is the perfect addition for any indoor event. Our bar has been loving made by Matt who designed it himself to be exactly what we want for our events! Our pop-up bar also features a double fridge so we can keep your drinks icy cool!
To discuss how we can help you on your special day please get in touch!
Contact Us
We would love to hear more about your event!