Your Party, Our Passion
At Near and Far Mobile Bar, we are your ultimate party companions, dedicated to turning your event into an unforgettable celebration. Whether you're hosting a party, corporate gathering, birthday bash, or any special occasion, our mobile bar service has been crafted to cater to your needs, with a promise to adapt to your unique day.
We know that one of the most important parts of any event is being able to have good drinks flowing!  We are here to help take the stress out of the organising for your event so choose your bar you and how you would like it to be run and we will take care of the rest!
But we don't stop there. At Near and Far Mobile Bar, we pride ourselves on versatility. We understand that every event is unique, and we're here to adapt our offering to suit your party's theme and style. Whether you envision a themed bar like a rustic whiskey lounge, a tropical Tiki paradise, or a Bavarian Oktoberfest party we have the expertise to bring your vision to life. Our commitment is to make your event extraordinary and tailored to your exact specifications.
Your party, your way – we're here to make it happen!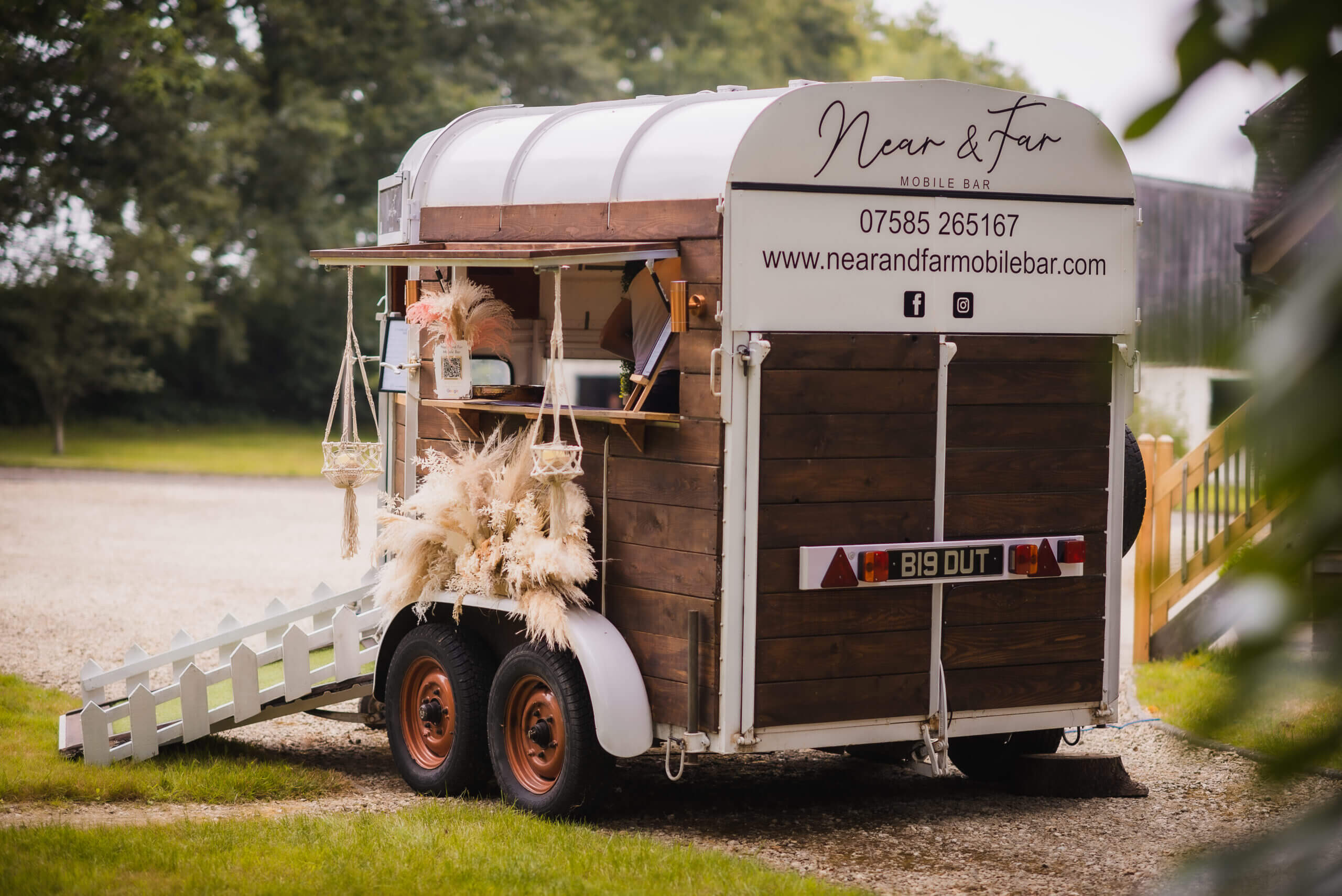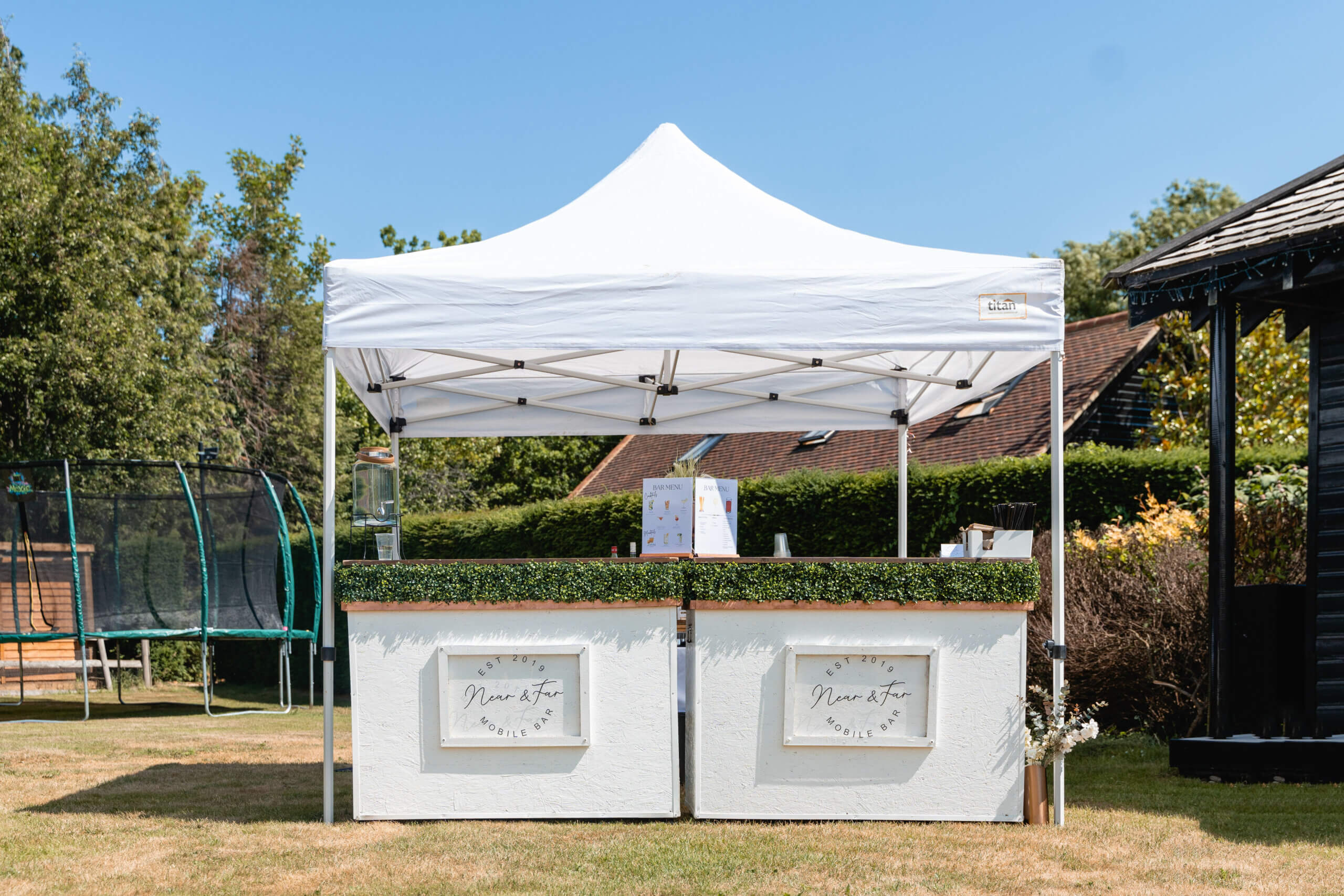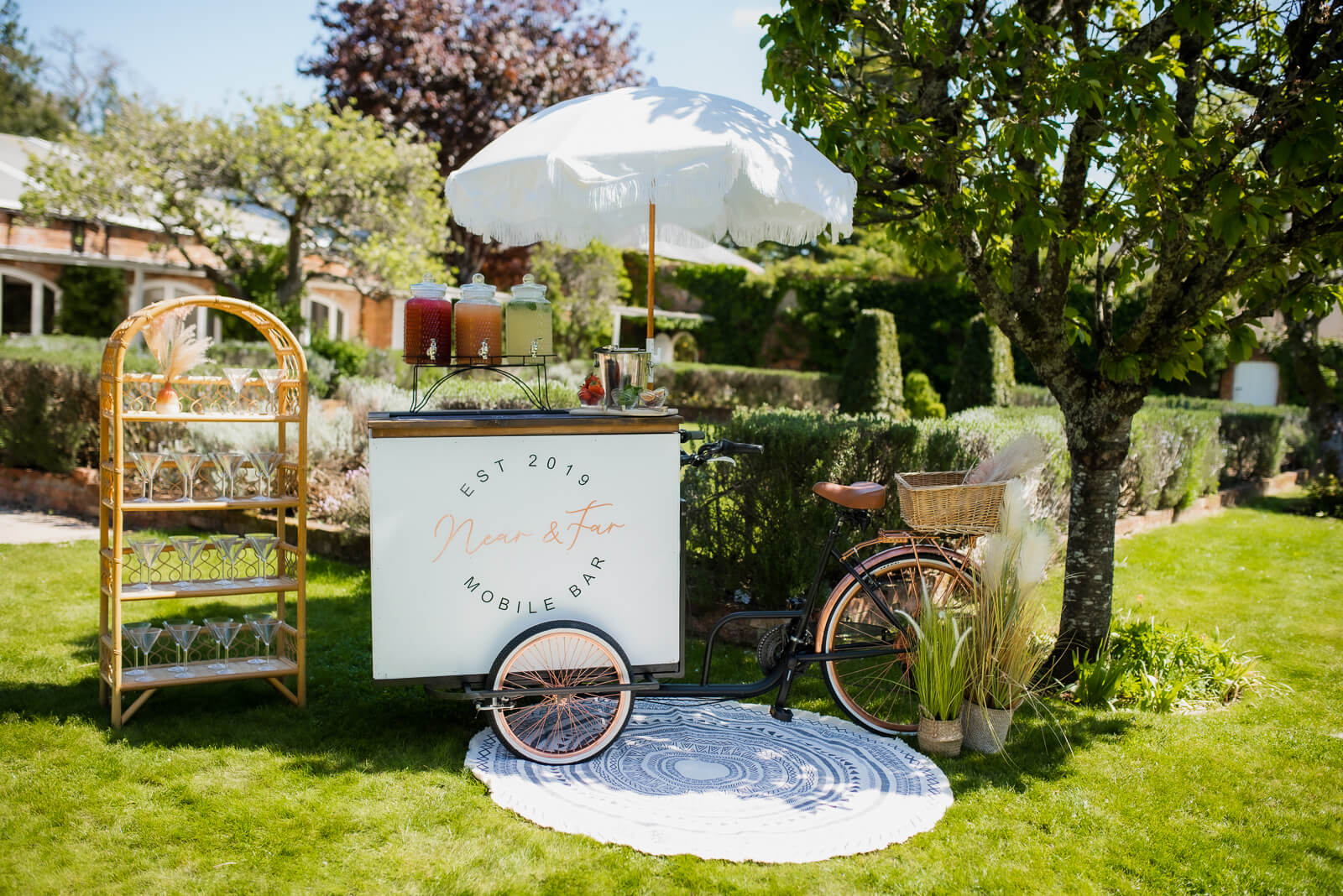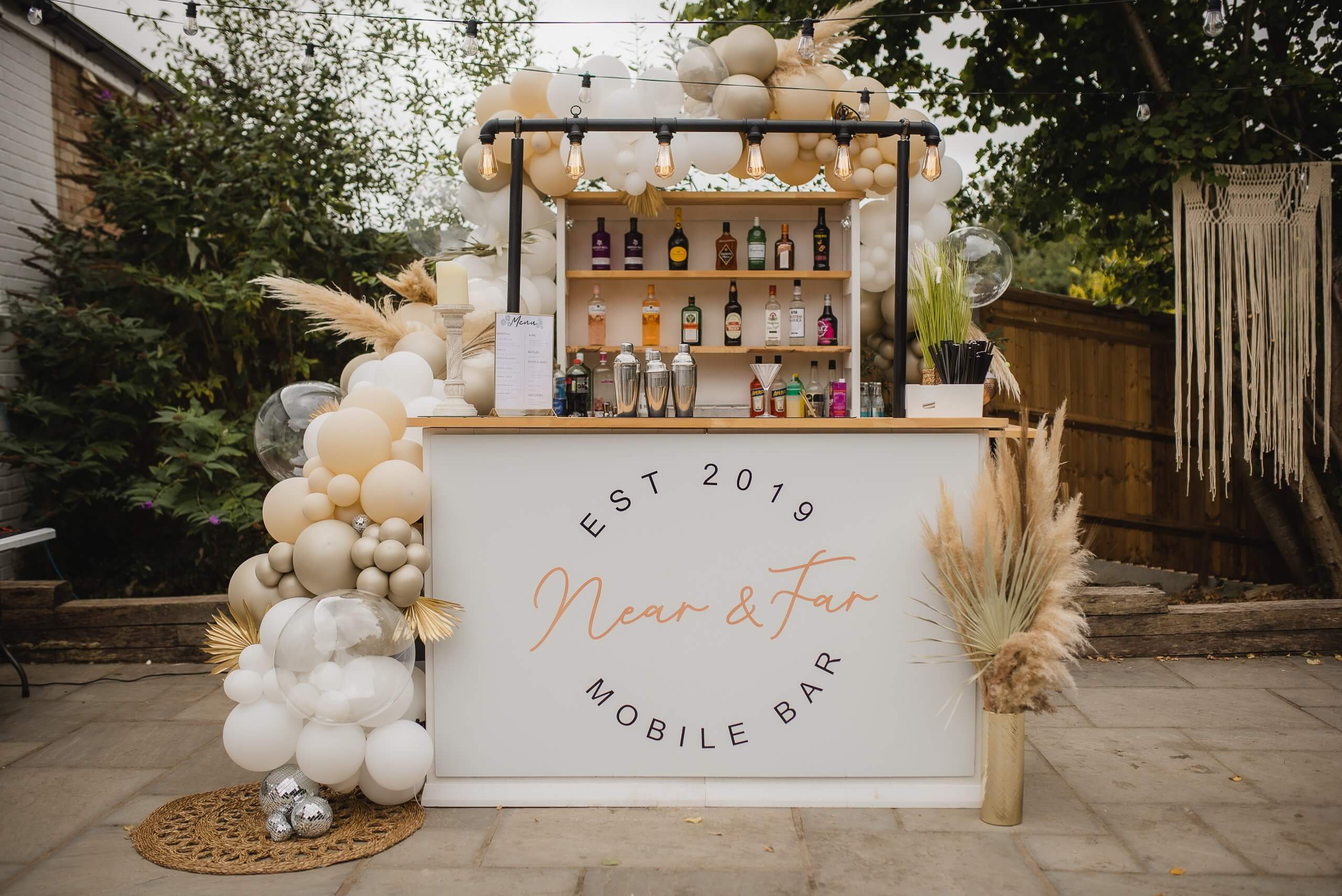 Introducing our versatile bar options...
Vera Lynn: A premium mobile bar experience converted from a 1930's horse transporter, featuring an integrated double chiller for keeping your drinks icy cool.
Oliver Twist: Our modular bar system adaptable for events of all sizes. Customize the bar's theme and drinks menu to suit your occasion.
Clever Mike: A versatile bar available as a Gin, Prosecco/Champagne, Cocktail, or Pimms Bar. Ideal for smaller events, weddings, and receptions.
Laurel & Hardy: Perfect for larger events, Laurel & Hardy includes a double chiller to keep your drinks cold. Customise the bar's theme and drinks menu to match your event.
All bookings come with a Temporary Event Notice for alcohol sales and friendly, qualified staff to run the bar. Choose the bar that suits your needs and style!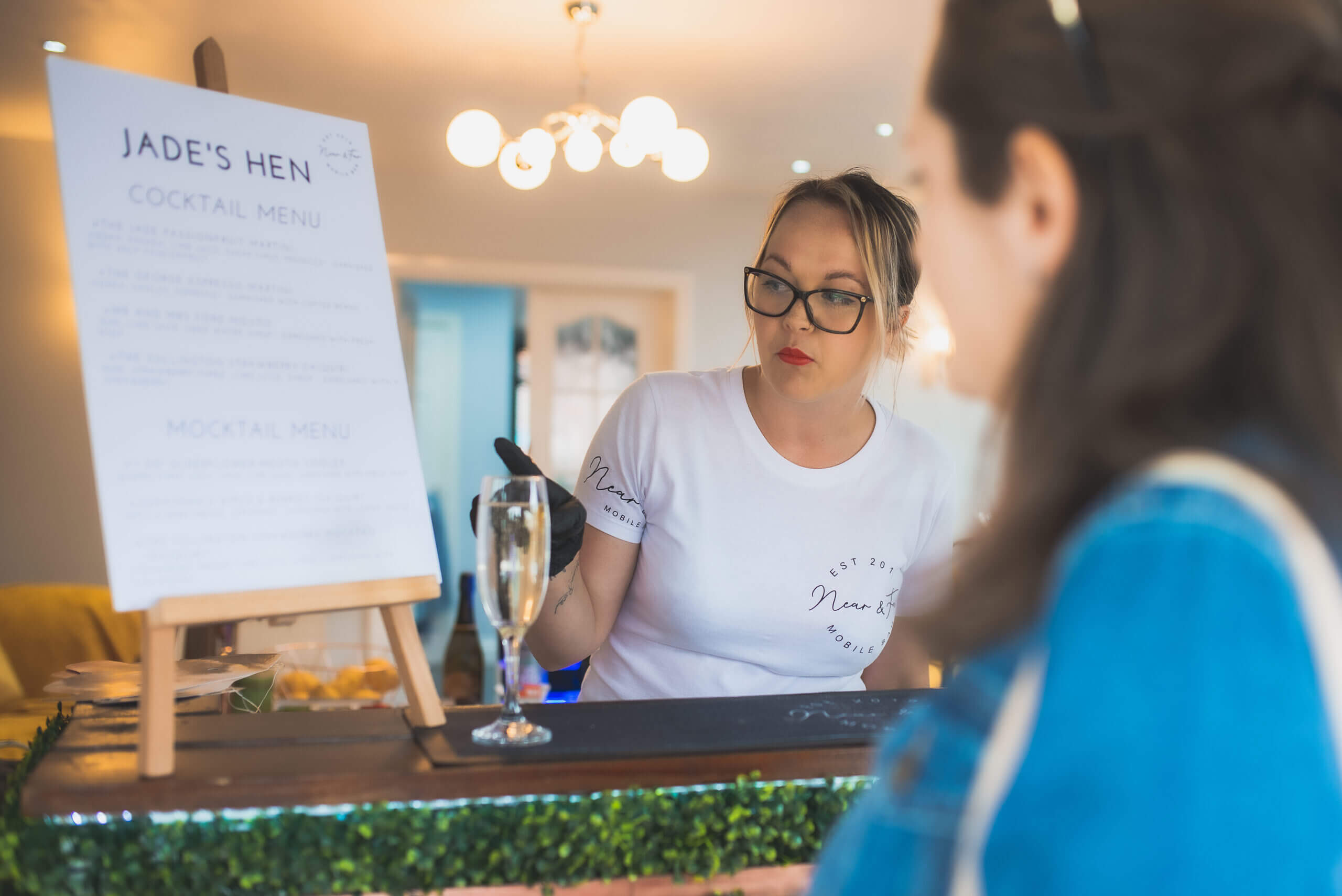 Pay as You Go
On the day your guests pay for their drinks as they go by card at the bar.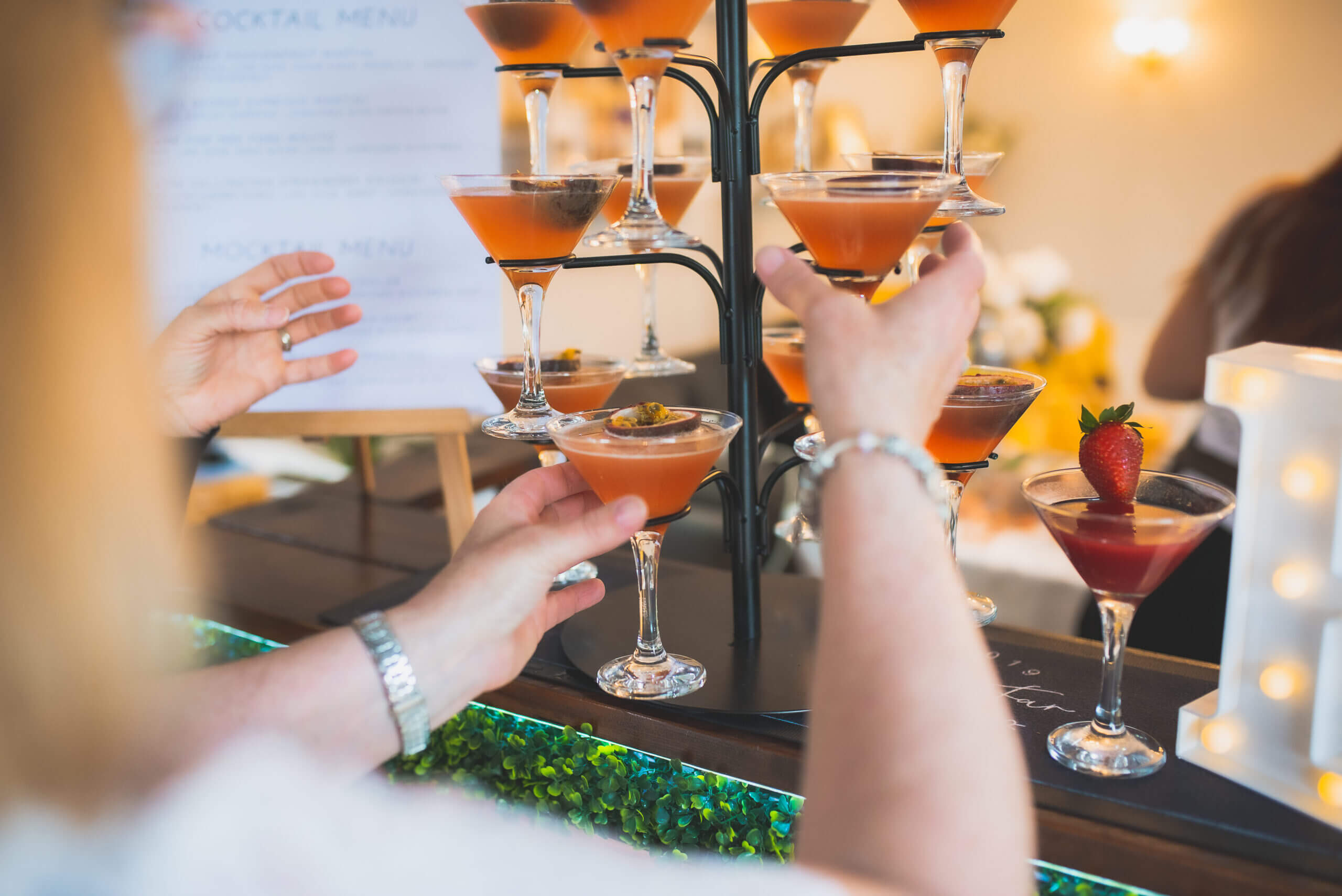 Host Bar
You put a desired amount behind the bar and we serve your guests without charge until that threshold is reached. Once the amount has been reached, we will then revert to a Contactless Bar. Drinks tokens can be supplied for your guests by Near & Far.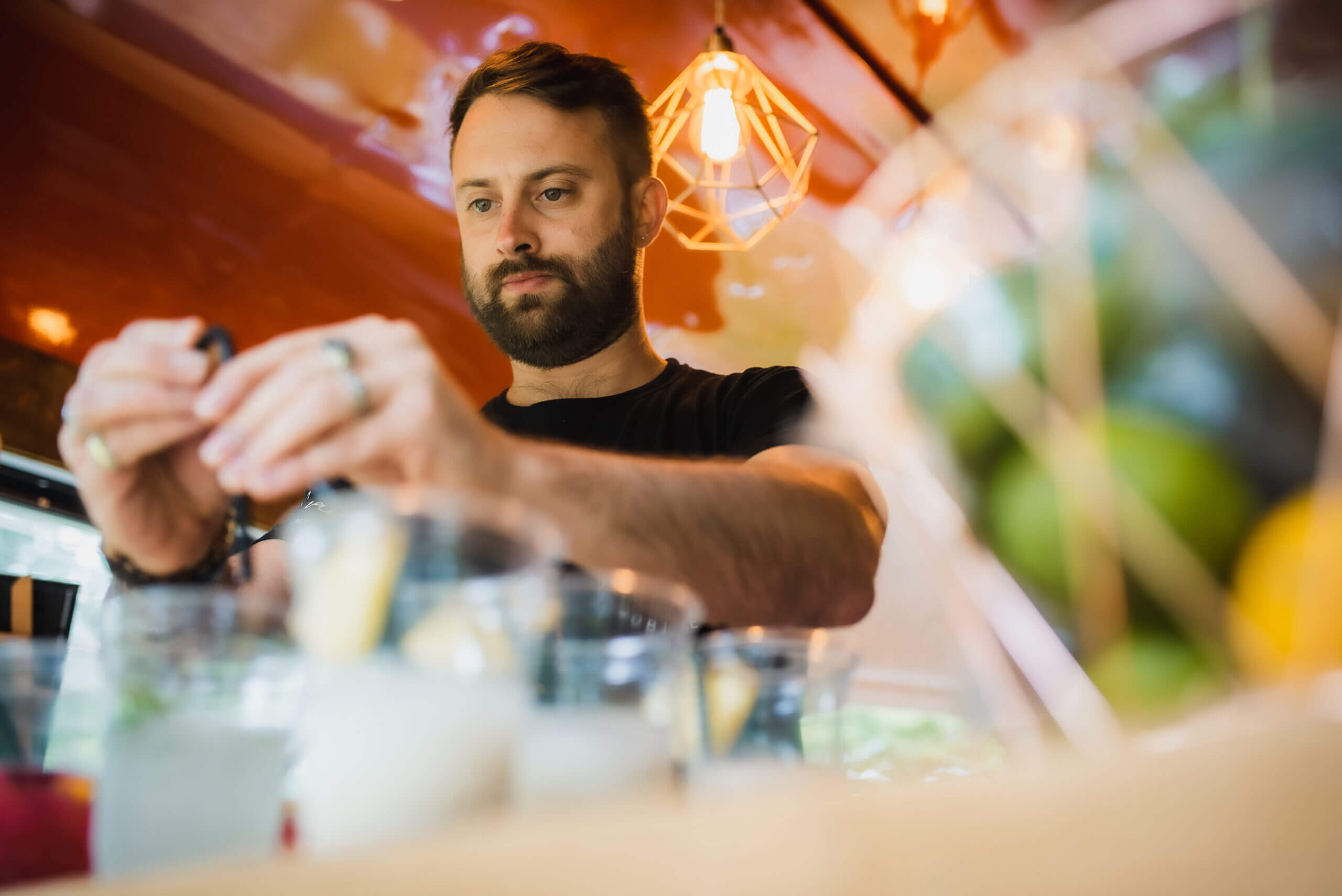 Open Bar
You pay for the whole bar tab. We take payment for the bar tab at the end of the hire period.
Choose Your Menu
You can select from our diverse range of Cocktails, Mocktails, Spirits, Mixers, Wines, Prosecco, Beers, Lagers, Ales, Ciders, and Soft Drinks. This is an excellent choice if you lack a bar at your venue and want to provide a broader selection to your guests.
For those who crave the bubbly brilliance of Prosecco, our Prosecco bars are designed to delight. We can provide a range of sparkling wines, ensuring that each sip is a moment of sheer indulgence. Raise your glasses and let the effervescence of Prosecco set the tone for an elegant soirée.
Gin lovers, rejoice! Our Gin bars are a gin lover's paradise, featuring a carefully curated assortment of delicious gins. Complement your gin with an array of botanicals and fruits to craft the perfect gin and tonic, as our skilled bartenders take you on a flavorful journey!
If you're craving the artistry of expertly crafted cocktails, our Cocktail bars are your gateway to mixology magic. From classic cocktails to innovative concoctions, our bartenders are on hand to shake, stir, and pour the tipples that suit your palate. Immerse yourself in the world of flavors, where every sip is a sip of creativity!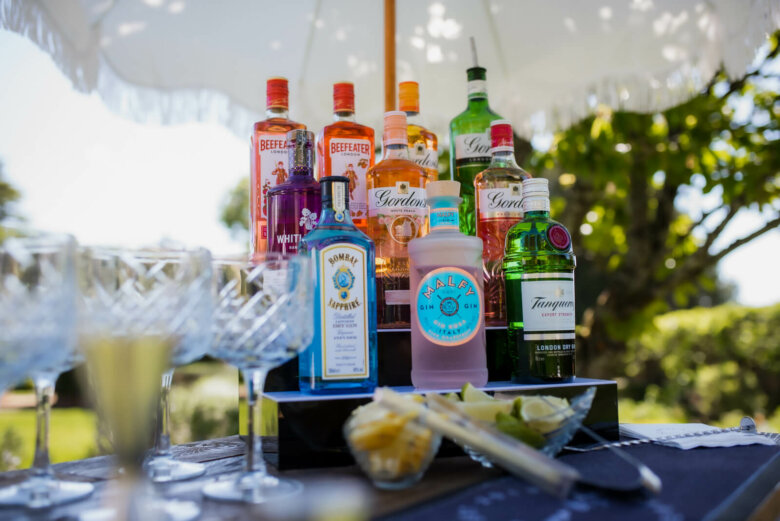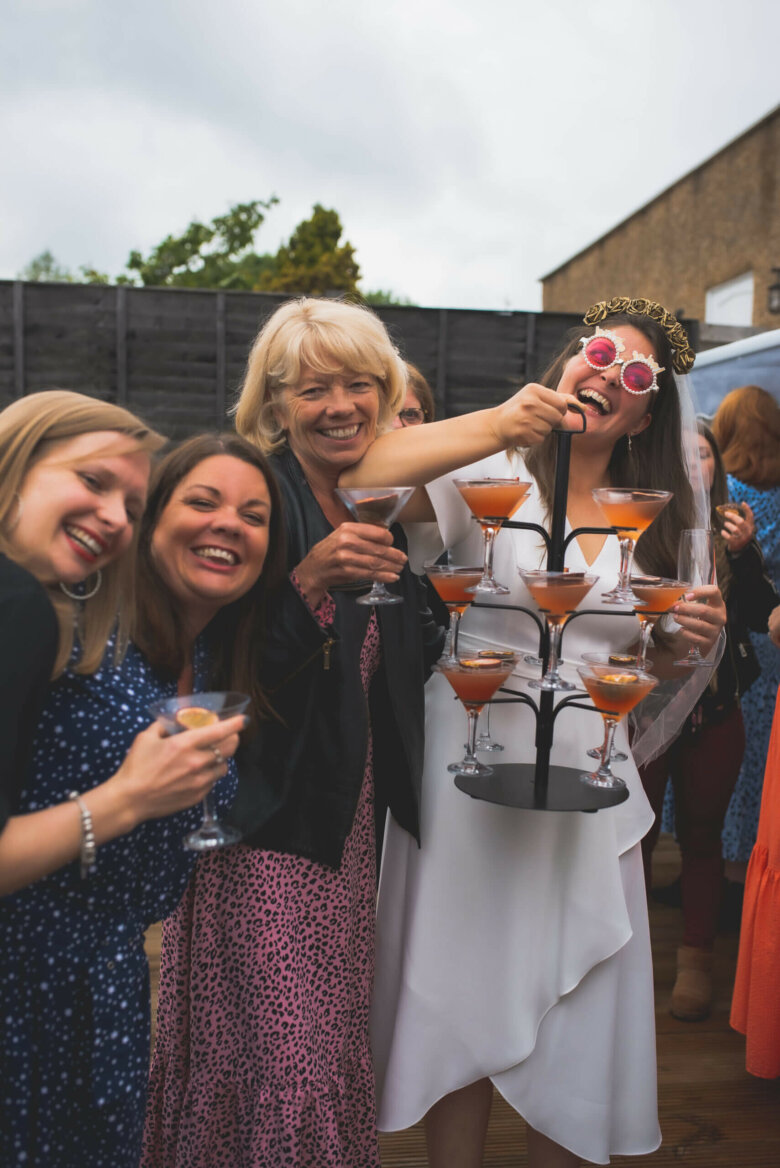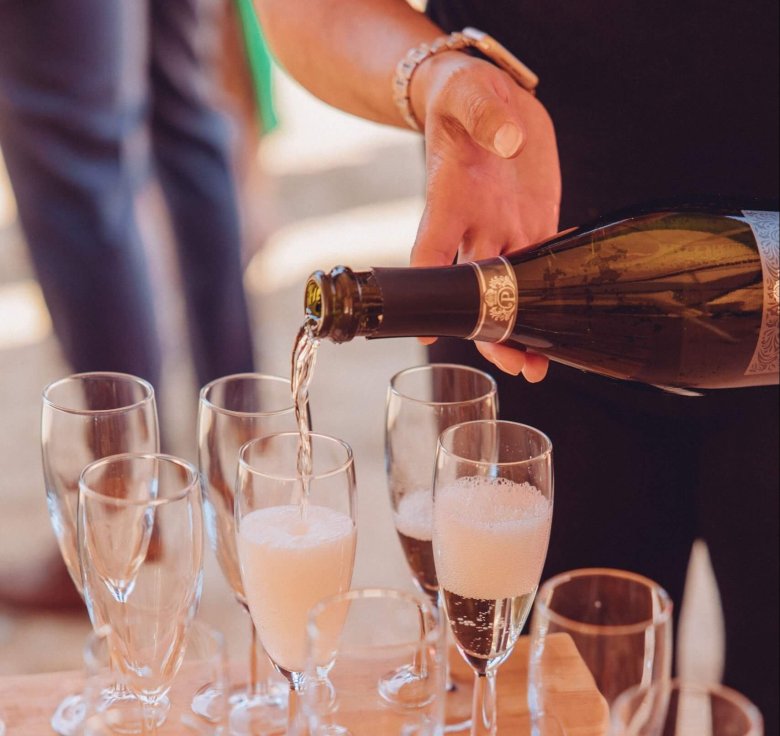 So, whether you're looking to raise a toast with Prosecco, savor the essence of gin, enjoy exquisite cocktails, or bring your themed fantasies to life, we will be your trusted partner in creating cherished memories!