Our Premium Wedding Bar Service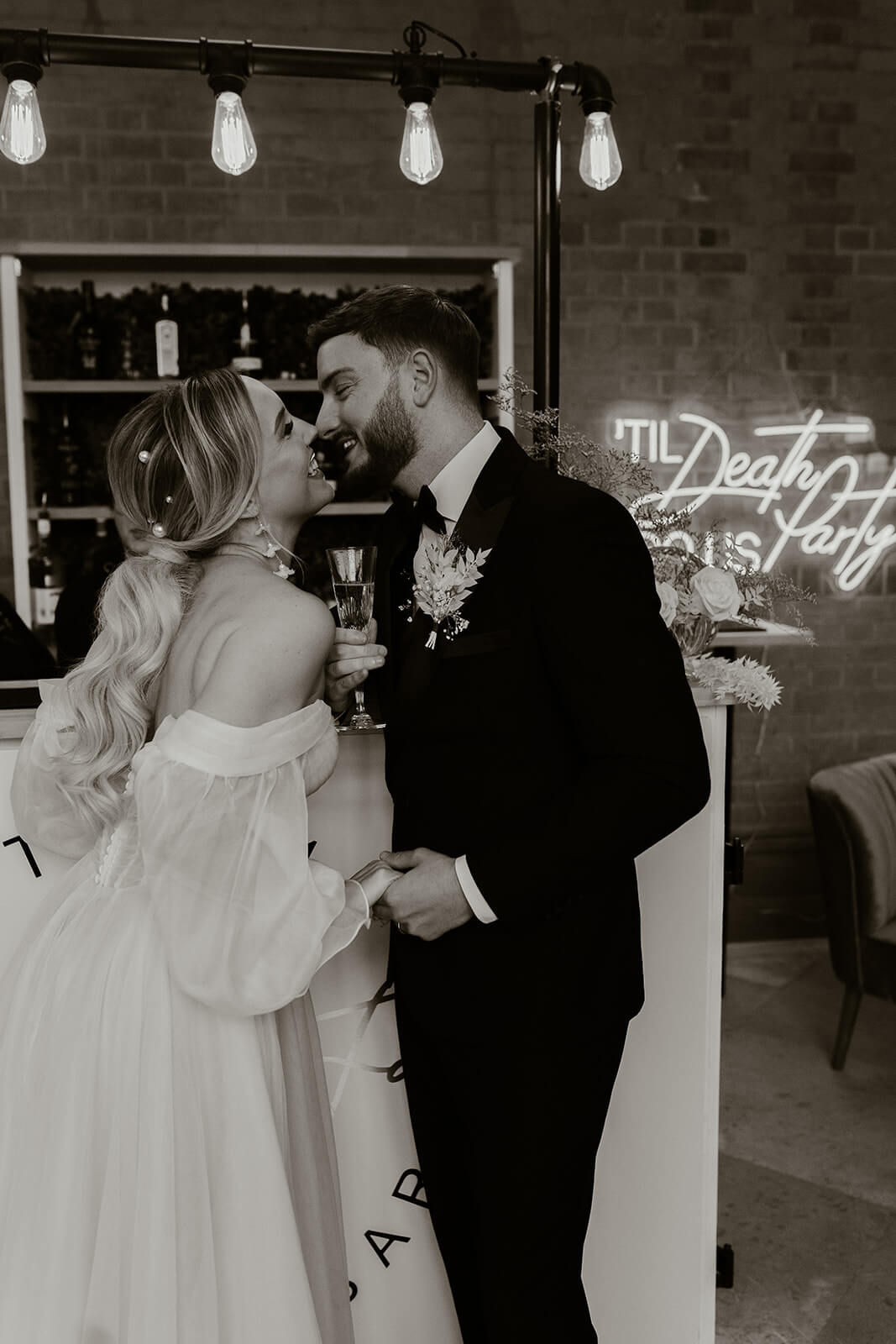 Minley Manor Wedding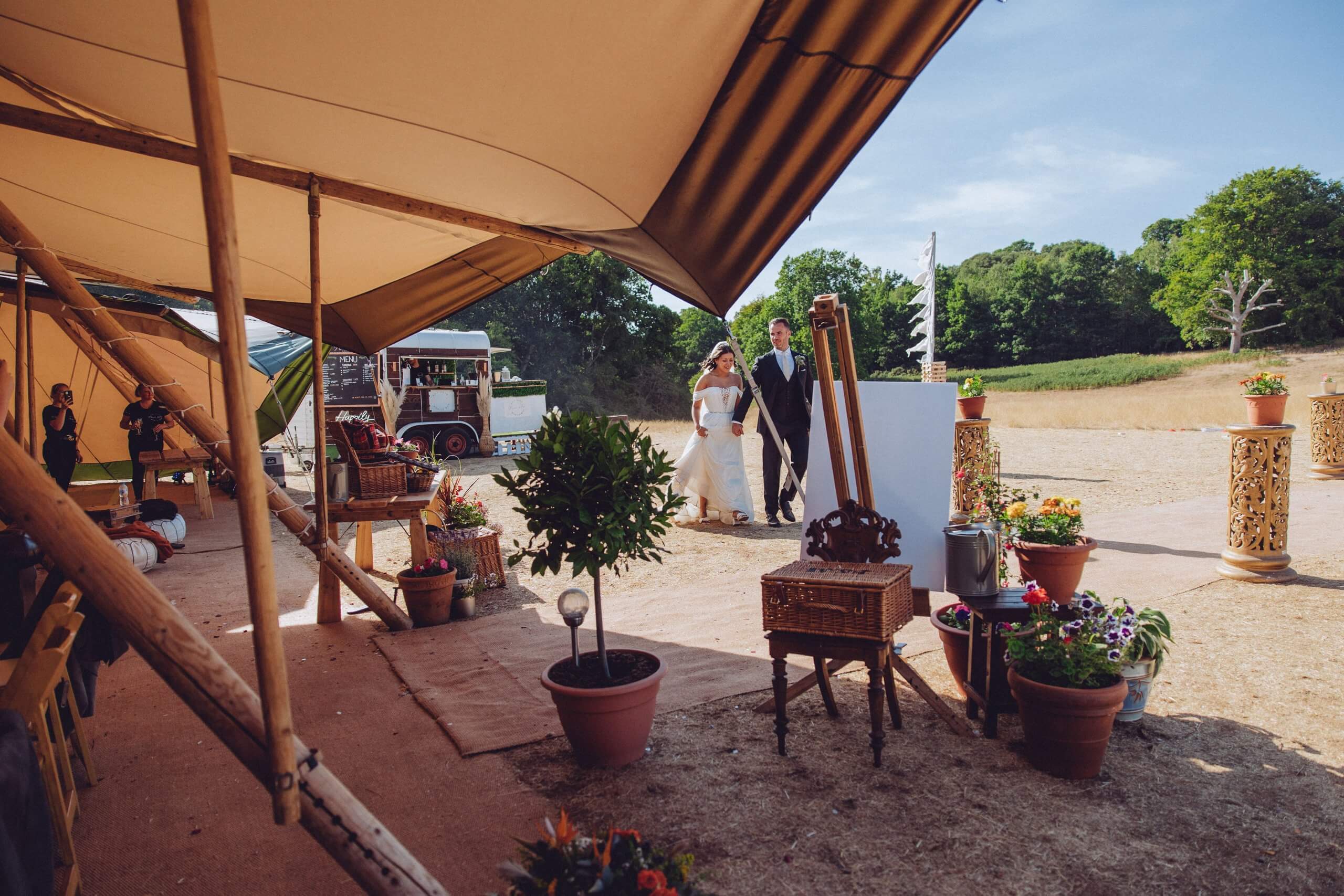 Firstly… CONGRATULATIONS!
As a Husband & Wife lead business we want to pass on our personal congratulations on the new chapter in life you are both about to embark on. We LOVE, love and seeing so many couples start their married lives together really is one of our favourite things about what we do!
So…HOW CAN WE HELP?
Whether you are newly engaged or have been planning your pending nuptials for a while we know it can become a bit of a minefield when you are working your way through a million things on your wedding to-do list! Especially when it comes to sourcing and then securing your favourite suppliers for your big day!
As a team of highly trained Bartenders and Mixologists we pride ourselves on our exceptional service, friendly approach, and can-do attitude which we believe are integral to the smooth running of any wedding.
We know finding the right suppliers for your day is one of the most crucial decisions you will make and it's really important every aspect of your day reflects you as a couple so we have a few mobile bar options depending on the venue you have, guest numbers & the vibe you are after.
The Laurel & Hardy Premium Bar complete with back bar & shelving is the perfect bar for all weddings. This bar has its own lighting rig which is a great addition for barn style venues where extra lighting is beneficial as well as inbuilt LED's.
The show-stopping Clever Mike Vintage Bike Bar is the perfect addition to any venue and is such a beautiful focal point for any wedding reception. Clever Mike can be hired for a maximum of 3 hours either as the main bar for more intimate weddings or for the drinks reception section of the day to keep you and your guests refreshed!
Vera Lynn is our stunning 1930's vintage horsebox bar. Vera Lynn has a double chiller and lighting with LED's onboard and can accommodate up to 5 members of staff making her perfect for outdoor weddings and larger wedding parties.
Our Oliver Twist reclaimed pallet bar is a modular bar system perfect for venues limited on space and for smaller more intimate indoor weddings. Oliver Twist comes complete with LED's and chillers.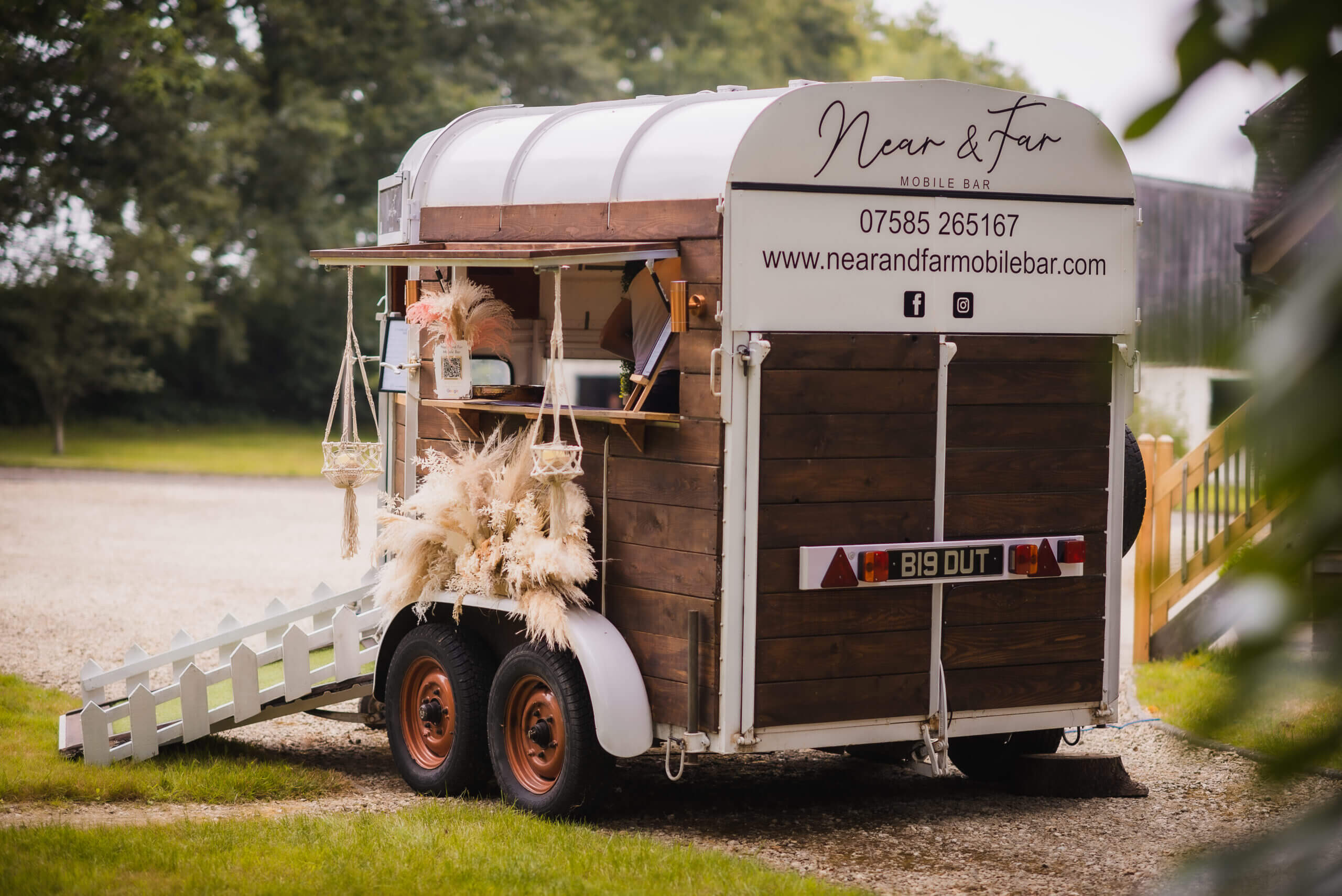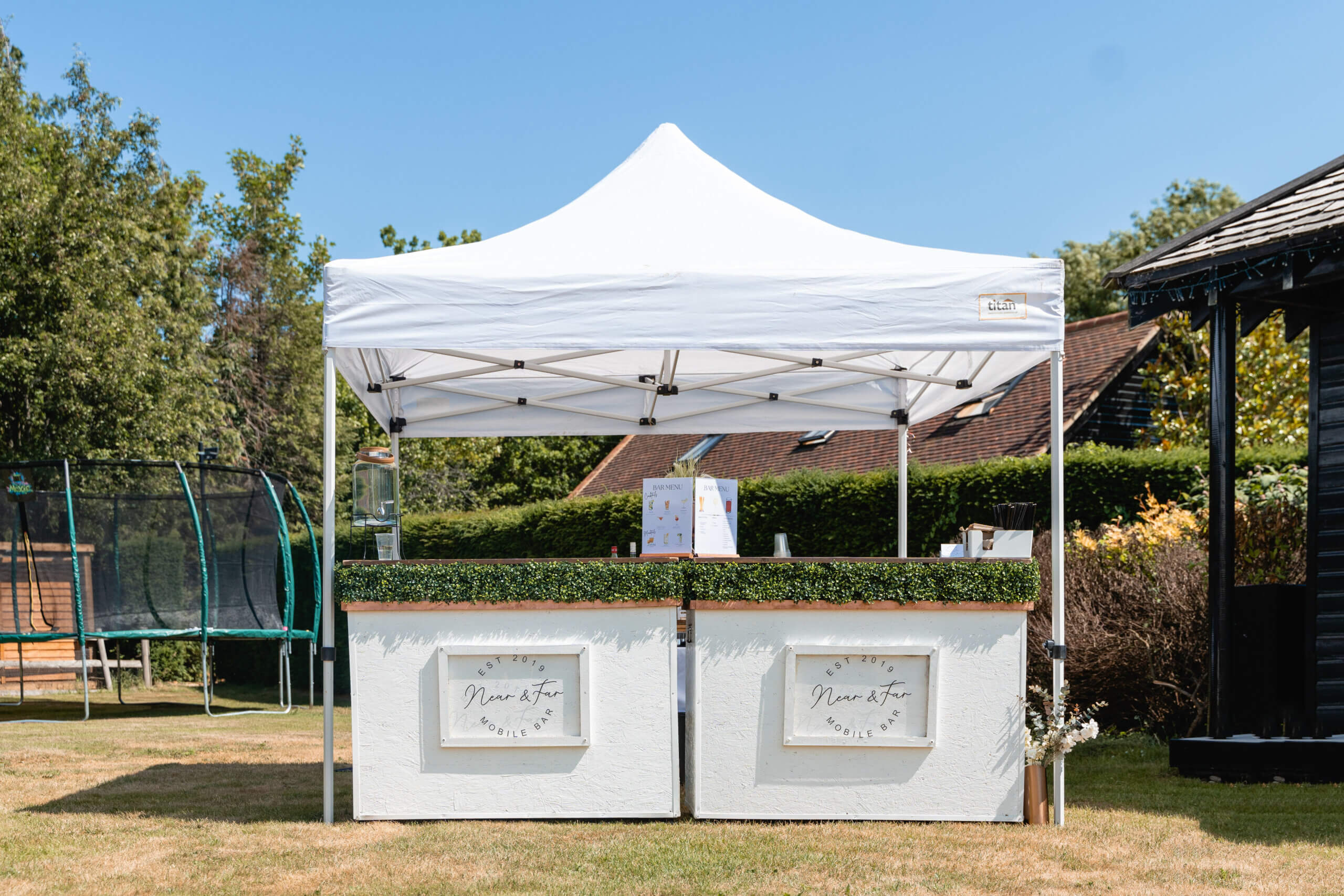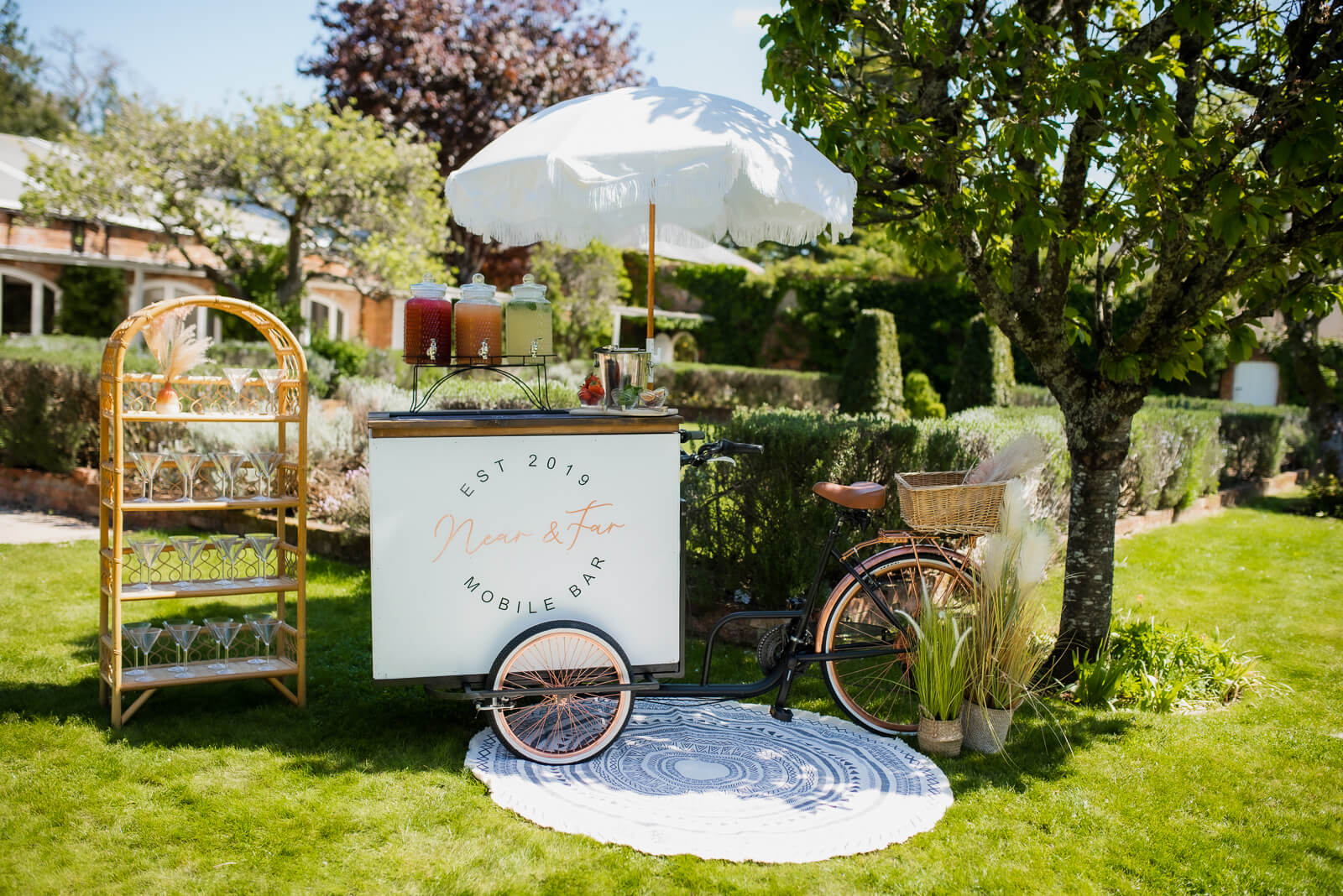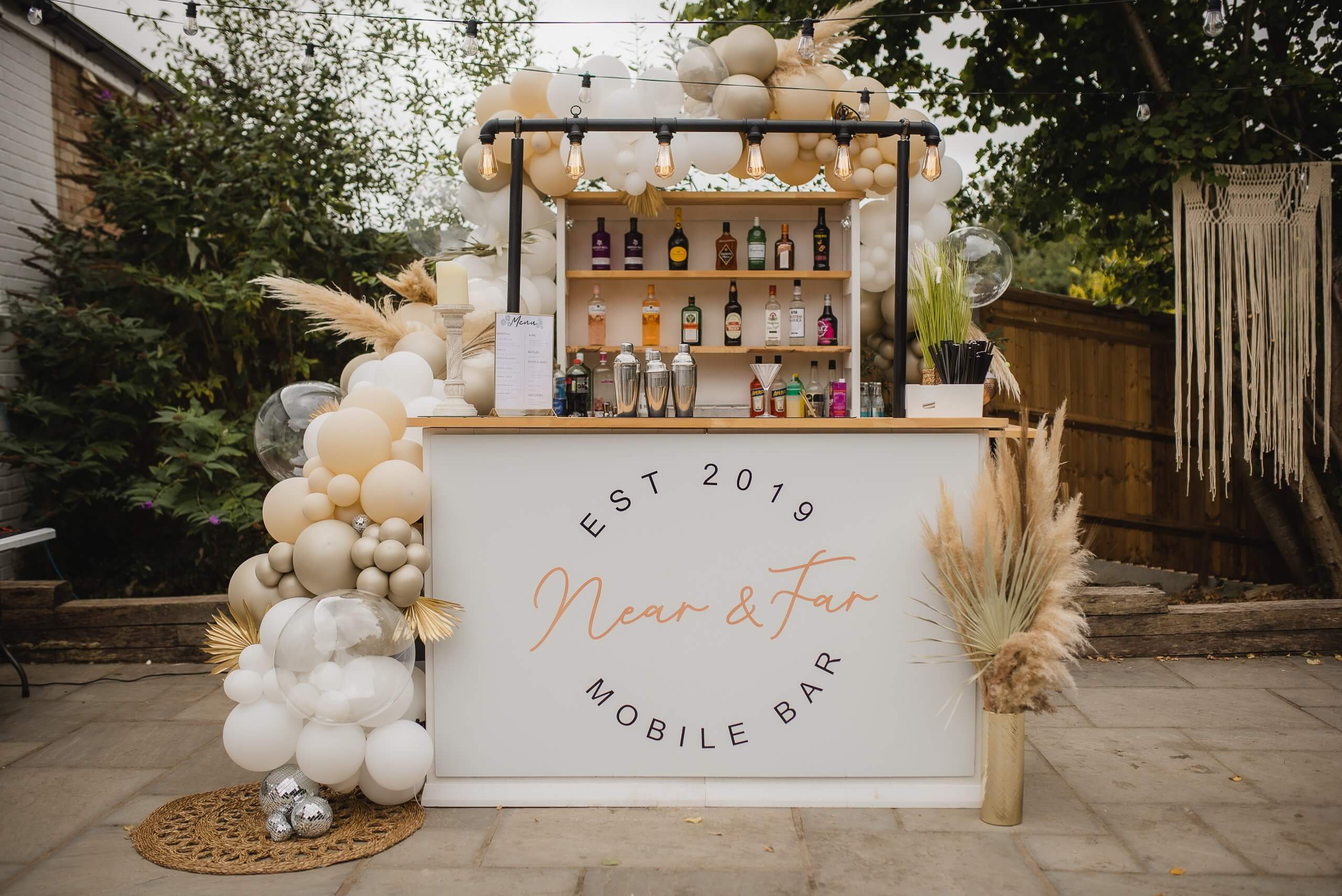 Family Gifts & Table Favours
We have helped many Couples come up with unique ways of approaching the traditional "wedding favour" for their wedding day.
We love coming up with new ideas but some we have tried that have been gratefully received by the guests were:
Personalised cocktail boxes for key family members with tailored labels & unique how-to inserts & a message from the wedding couple
Personalised drink tokens as favours for guests to redeem at the bar for a drink of their choice
Personalised signature cocktail bottles for the table for the guest to pour-and-go whenever they like, complete with fresh garnish offering an interactive & entertaining favour
A signature shot for each guest at their place setting
Welcome Drinks, Toast Drinks & Drinks Packages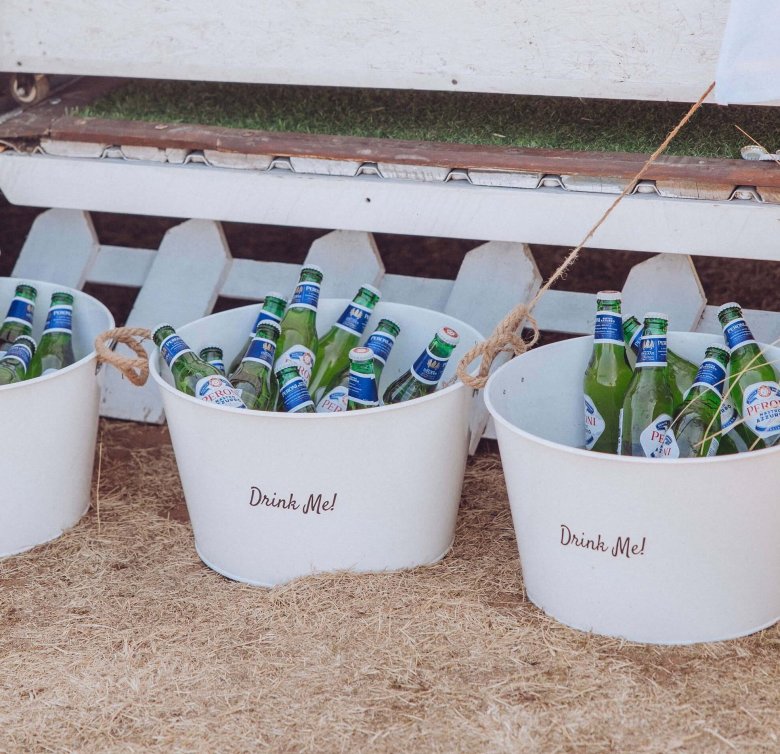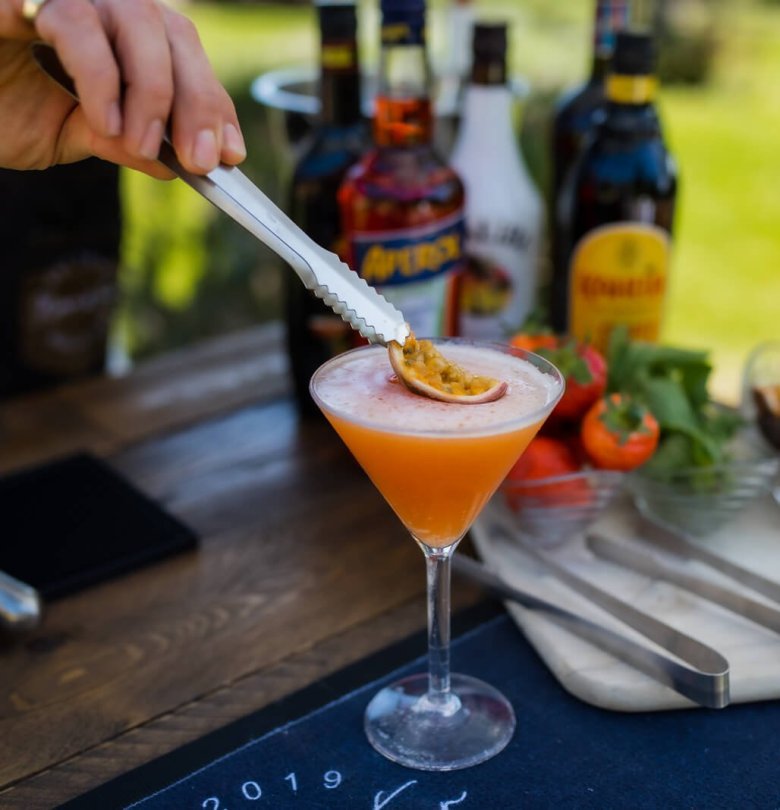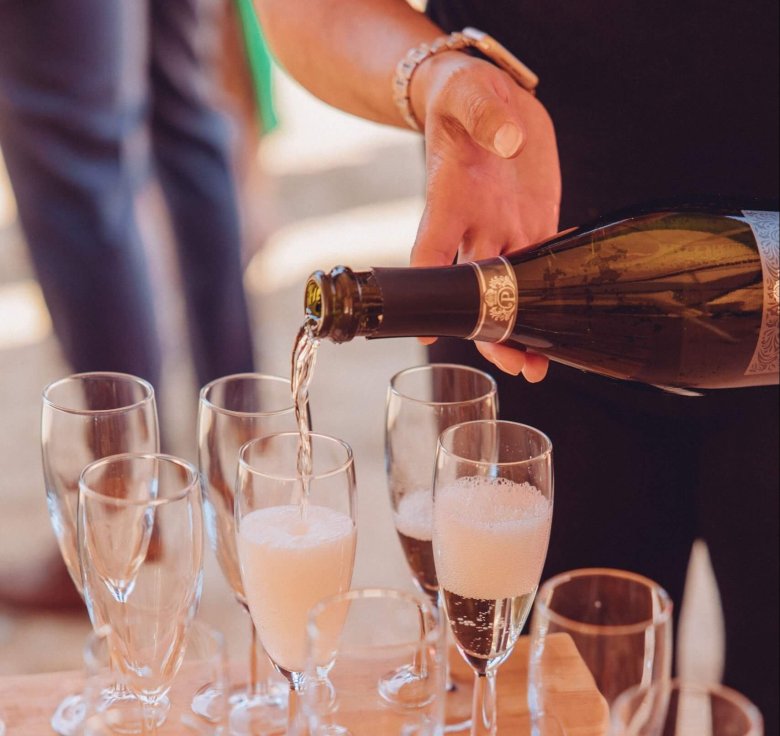 No couple is the same and no two weddings are the same either. Welcome drinks and toast drinks are a fantastic way to set the tone for the rest of your day and so we take a flexible approach with what we offer. We do, however, have drink packages available for you to review too if that works better for what you would like.
We appreciate budget will likely come in to play when deciding your welcome drinks so we are here to help you make the right choices for you and ensure your budget for your welcome / toast drinks spreads as well as possible.
We often work with couples to best work out the ratio of drink types for their guests and what would work best ie.  reducing the ratio of prosecco by adding in a bucket of beers for those that would prefer something different or coming up with a signature cocktail for the couple for something a little more decadent.
But whatever you are after we will do our best to recommend the best options for you!
We can provide all table wine for your wedding day and make recommendations on the wines we stock to make your budget spread the furthest. We are open to sourcing bespoke wines for your table wine If you have something you are particularly after.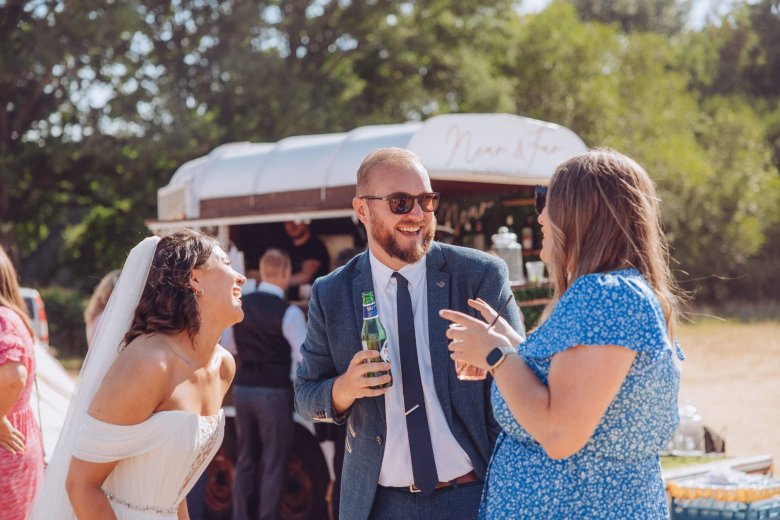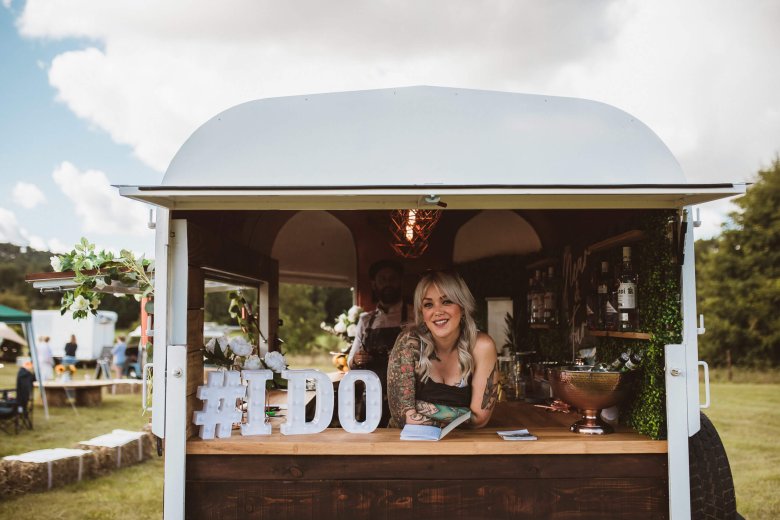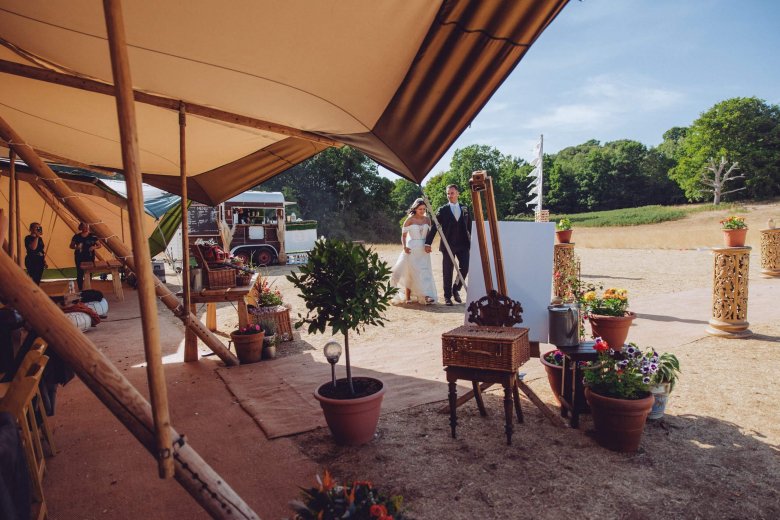 For most weddings our full bar service commences just after the speeches have finished, although this can change depending on the kind of day you want. We have a two-hour set up time before starting service so we will be ready to serve your guests at the time you need us to!
As part of our hire you will receive a fully equipped bar for the duration of your event and the perfect amount of friendly staff members to serve you and your guests. We also take care of every part of the drinks aspect of the wedding reception from applying for the alcohol licence legally required to serve alcohol at your wedding to providing all of the alcohol, drinks, mixers, drinkware and all ice and garnish. You don't need to supply anything at all…!
You can choose the perfect menu for your day from a list of all of the spirits, wines, beers, ciders, cocktails & mocktails we have in stock for your menu for the day to really help you to have a great variety so there is something to suit everyone!
We have a few options available for how the bar tab gets paid on the day. We offer a pay bar whereby your guests pay as they go with cash or card, a part-paid bar if you would like to put some money behind the bar for your guests & then revert to a pay bar after or an open bar if you would like to pay for all drinks for the duration of the hire.
You can check out our reviews on Google and Hitched.co.uk from Couples just like you who we have looked after on their big day to give you an idea of the level of service you can expect from us.
We look forward to discussing your day in more detail.